Nowadays the popularity of the IELTS test is undeniable. There are numerous people who are from different non-English speaking countries who have taken or have been preparing for this exam. IELTS which is an abbreviation for International English Language Testing System is the most popular English language test all over the world.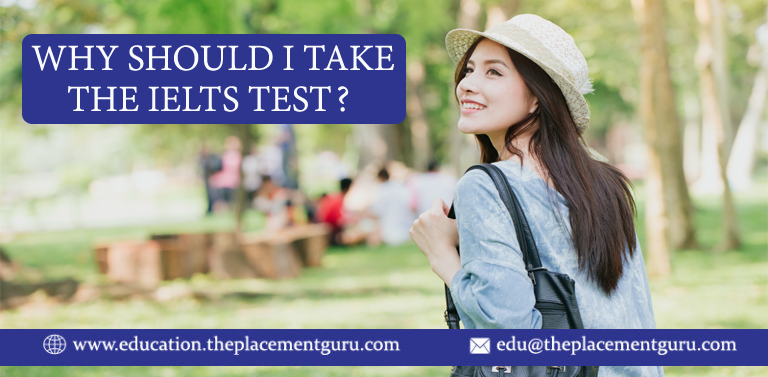 It is developed by some of the leading experts in language assessment of the world and it also does the evaluation of your English skills- reading, listening, writing, and speaking. This test is a reflection of how you will make use of English for studying, working, and living in an English-speaking environment.
There are numerous reasons that why individuals should take the IELTS test. Given below you can find some of those reasons!
Coverage
IELTS is the widely popular English test across the world and it is taken every year with over 2 million IELTS tests. This test is accepted by more than 9 thousand organizations in 140 countries for education, immigration purposes, and employment.
Higher Education or Professional Field
If you have the desire of studying or pursuing your career abroad, then you are likely to be asked to take the IELTS exam. There are two types of IELTS which are mainly academic and general. As it is suggested by its name, the academic is for the students. Meanwhile, the general is for those people who have the desire to settle or who want to business abroad. Achievement of a minimum IELTS score is a prerequisite for both these purposes.
Good English Evaluation
The IELTS test does the assessment of all of your English language skills in less than 3 hours. On the other hand, other tests focus on reading and listening comprehension skills along with an added writing component. But, IELTS is absolutely different. IELTS not only tests your passive skills but also tests your speaking skills with the assistance of a live conversation which is conducted with an IELTS examiner.
It is basically a 15-minute portion of the test which adds credibility to the holder of the IELTS certificate. It tells organizations that how well you can make use of your English skills in real-world situations.