Canada is consistently ranking as one of the best countries in the world. And presently it is ranked as the best country for a quality life. If you will do your studies in Canada, you are going to get an education that is internationally recognized by some of the top academics & educators in the world.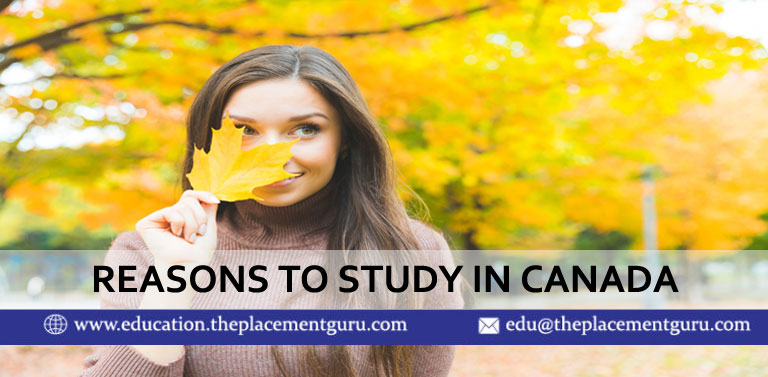 Are there any benefits that are associated with doing studies in Canada? There are numerous benefits of it. Whether you decide to go to one of the vibrant large cities or you get settled on a small campus in a warm or welcoming community. Your experience there will give shape to your life. This may become the reason for your career or future in Canada.
What Are The Reasons To Study In Canada?
Cultural Diversity
You are going to find extremely warm and welcoming people in Canada who come from diverse ethnic groups with varying cultures and lifestyles. The multicultural environment present in Canada facilitates peaceful living and friendliness like no other country. You can also come to have the experience of rituals & festivals in Canada. For instance, The Montreal, International Jazz Festival, Calgary Stampede, & NHL Hockey, etc.
Fits Your Pocket
When you will do the comparison between universities in the US and UK and Canada, the tuition fee in Canada is relatively cheaper. And when you will take a return on investment into consideration, it is a bit apt option for students. If you are desired of cutting down your educational expenses, you can also apply to a huge range of scholarships.
High Quality of Education
The high quality of education is one of the most crucial reasons for going to study in Canada. If a student receives a degree from the University of Canada, it will act as a mark of excellence and trust.
Numerous Research Opportunities
The strong focus on research and development is one of the major reasons that Canadian education stands exceptional. There is no better country for you than Canada if you are a research scholar. The government of Canada facilitates huge support to research in agriculture, medicine, telecommunication, environmental science, and technology.