Which Are The Top Courses To Study In Australia To Get A Secured Career?
As Australia is attracting around lakhs of students every year, it is widely popular for serving high-quality education. Australian universities are having a strong global reputation.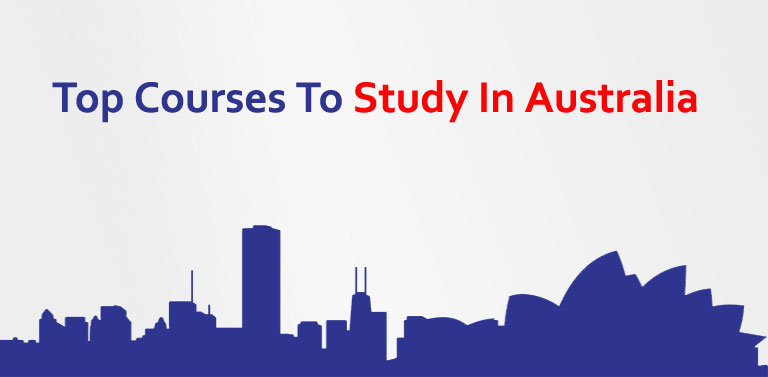 Immigration factors & high-quality education have made Australia one of the highly popular destinations for study. We will talk about some top courses to study in Australia for getting a secured career in this article.
Architecture
 Australia is a country with a 90% population of which lives away from the urban setup. So, there is a great demand for Architecture in Australia. Architects are also in great demand within the broad field of Architecture.
Accountancy
At the moment both core accountancy and professional accounting are in huge demand. Management Accountant and Tax Accountant have been listening on the MLTSSL. In addition to that those candidates who are holding Masters in Professional Accounting (MPA) are also going to have excellent job prospects in 2018 and 2019.
Agricultural Science
Forestry Consultants, Agricultural Consultants, Agricultural Scientists, and Agronomists are having tremendous career opportunities in Australia. In fact, those candidates who are holding a degree in Agriculture along with work experience in a similar field are going to get to immigrate to Australia without having to apply for any degree in the country. But, those candidates who are holding a degree from Australian University will get priority over others.
Actuarial Science
Actuarial Science assists in the assessment of the risks in insurance, finance, and other sectors with the assistance of statistical and mathematical approaches. This course is inclusive of numerous fields like finance, economics, statistics, mathematics, and computer science. Those candidates who are holding a degree in Actuarial Science are widely popular in business decision making, investment banking, etc.